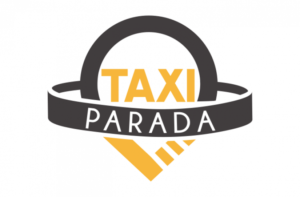 Transport service for pilgrims
Taxi in Sarria and on the Way of St. James
We offer the ideal solution for pilgrims on the Camino de Santiago: Taxi service between the stages of Compostela to Sarria with all the comforts. We give you assistance in your walk to Santiago. We also have parking next to the Cathedral, ask us without obligation!
Plan your trip to Sarria or Santiago de Compostela
If you are planning to do the Camino de Santiago and you need transport, send us your query and we will give you a quote without obligation.
TRANSFERS ON THE WAY OF SAINT JAMES
Taxi for transfers between Santiago de Compostela and Sarria
Our services are designed to cover all possible transportation needs and transfers that may need any pilgrim who travels the Camino de Santiago and need to hire a taxi from or to Sarria.
In Santiago and Sarria
Parking Service
If you arrive in Galicia by car, we store it in our closed car park in Santiago de Compostela and take you to the starting point of your Camino. It is a covered car park with 24-hour surveillance and located just 200 metres from the Cathedral. It is the easiest and most convenient way to have your car at your disposal when you arrive in Santiago de Compostela.
All along the Way of Saint James
Assistance to Pilgrims
24 hour assistance
We accompany you 24 hours a day on your pilgrimage to Santiago, so that you only have to worry about enjoying the Camino.
7-seater vehicle
We are the ideal solution whether you do the Camino de Santiago alone or if you pilgrimage in the company of family or friends.
Stage by stage
We mainly operate in the stages of Triacastela, Sarria and Portomarín, but we adapt to your needs.
Contact us for more information
Any questions?
If you need more information, ask us any questions or request a travel quote, please do not hesitate to contact us, we will be happy to help you!